Our partnership Cool Culture grants JFTN parents and staff free admission to museums and cultural institutions throughout NYC.
Each fall, we encourage parents and staff to complete our Cool Culture orientation and submit the form below to receive their Cool Culture pass.
What is Cool Culture?
Cool Culture is an organization that helps families seize the limitless learning opportunities in NYC's arts & cultural institutions with fun, free, & enriching experiences for young children and families. With a Cool Culture pass, JFTN staff, students and their families can attend arts and cultural institutions throughout NYC for free.
Where is Cool Culture?
You can use your Cool Culture pass at more than 90 art and science institutions in the NYC area, like the Whitney Museum, the Transit Museum, Central Park Zoo, and many more.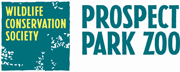 How Does It Work?
Family Pass Guidelines
One pass per family.
Up to five family members are free for general admission.
Your Cool Culture pass is non-transferable. Your family pass can only be used by an adult whose last name is printed on the pass.
Pass holders need ID when using their family pass.
Your pass does not provide free entry to special exhibits or events that have an additional cost.
Family passes can't be used for school or class trips. No more than 3 families may enter a museum together at one time using family passes.
Resources: Get Out & Go and E-Family Time
"Get Out & Go" are special events offered at Cool Culture museums. Get Out & Go events include family-oriented events like the Brooklyn Museum's art workshops, which are being held each Sunday through December. For the latest Get Out & Go events, sign up for the Cool Culture E-Family Time Newsletter or like Cool Culture on Facebook.
Family Fun: Cool Culture Hunt Cards
Cool Culture Hunt Cards are activity guides your family can use to discover cultural objects. Hunt Cards include clues, pictures, fun activities and more. Download Hunt Cards on Cool Culture's website.
Cool Culture Online Resources
How can you enhance your museum visit? Find the latest updates on family-friendly events, announcements, giveaways and more, follow Cool Culture on Facebook, Instagram or Twitter.
Cool Culture Mobile
Visit Cool Culture's website to:
Plan your visit and get public transit information
Search by category and borough
View a complete calendar of events
Visit the Cool Culture mobile site to get up to date information on special events, check in, and upload your family pass.
It's Game Time!
Parents and staff: Please complete the form below to receive your pass.